Hi, I'm Martin, the founder of Roman Britons.
There's never been more opportunity for small companies to compete with the big players.
You just need the right tools and the right techniques.
Roman Britons is here to help you with both.
On this page I'll tell you how we can help you to make the most of these opportunities.
Want to know more about the people behind the business? 
Soon I'll have updated  photos in and around the beautiful Market Harborough, Leicestershire area where our website and digital strategy company is based. That's the Grand Union canal above by the way!
Here is a map showing just where we are in realation to the rest of the country. It's pretty much dead centre of England (or "Middle England" as I like to refer to it). This in turn makes a large percentage of the country commutable, though with online communications these days that's usually not necessary.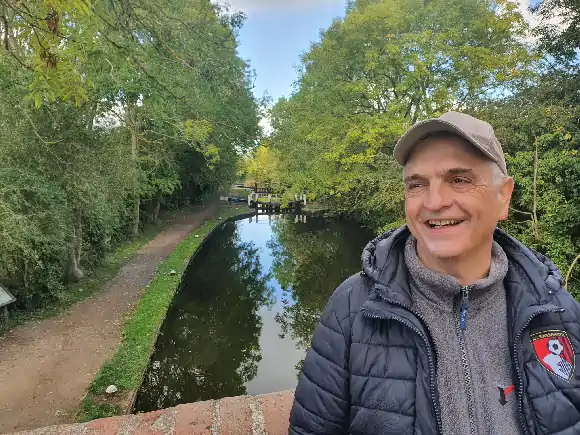 Your business goals + our support = Your Success
The speed of change in the IT industry is picking up pace year on year.
New opportunities are created by new software, infrastructure and algorithims seemingly released every month. We hear about the march of AI (Artificial Intelligence).
But what does it all mean?
An opportunity for your business
It means more opportunity. To reach more customers; to serve them in a much more personalised way; and to build deeper relationships…..all without a huge expansion in staffing and other costs.
It also means you need help to avoid missing out. The early bird catches the worm!
Prefer watching to reading?
People prefer to consume content in different ways.
PRO TIP: Make sure your website caters to this.
A quick or slightly longer look behind the scenes – you get to choose what you want to see.
Business Development Help
Roman Britons comprises me and a trusted band of expert collaborators. People who are excellent at what they do.
I have a long and varied career in IT encompassing project management of multi-country teams; business analysis for government and delivering training from office juniors through to CEOs.
I quickly learned that you can't know everything and that a secret to success is to surround yourself with people who you can trust and who know their area inside and out.
The ethos of Roman Britons is to re-invest in the business as much as possible  to keep on top of the fast moving IT world so that you don't have to.
All of which is aimed at giving you a top quality service that grows your business and gives an excellent return on investment.