Website security and performance – technical management
Your business goals + our support = Your Success
Keep hackers out.
Retain trust in your company.
Focus on your business.
We've got your back.
Regular servicing to keep everything in tip top shape.
Stay Informed. Stay Ahead. Save Money.
Regular reports. Priority Service. Special Offers.
Prefer watching to reading?
People prefer to consume content in different ways.
PRO TIP: Make sure your website caters to this.
This video gives a concise overview of how we can help you.
Is your time important to you? Is your reputation important to you? How about customers' perception and trust?
Could your website security and performance take those things away?
According to an article published by Forbes, 60% of small businesses close within six months of a cyber attack.
43% of all organized attacks target small firms.
Prevention is cheaper, faster and far less stressful than cure.
An unmaintained website will slow down over time and that drives visitors away.
An unmaintained website will likely break sooner or later.
With a technical maintenance plan you don't need to worry about a single one of these things 👍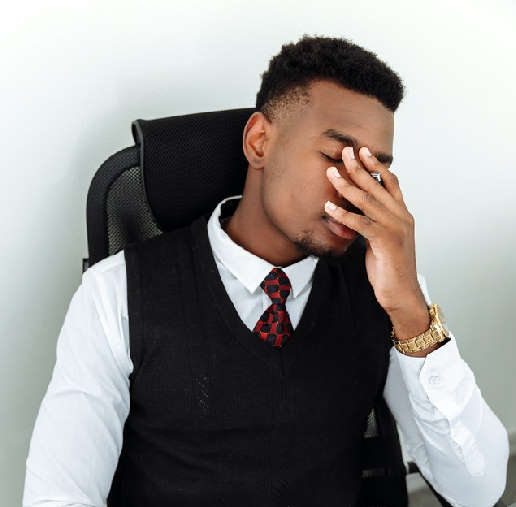 Eliminate pain points for you and your customers
At Roman Britons we have built our reputation by consistently exceeding customer expectations.
We listen, advise and agree.
We are honest and transparent. We'll show you what we are doing and explain, in plain English, why we are doing it.
You get a reliable, trustworthy website that shines a positive spotlight on your business – helping you to attract, serve and retain customers.
Roman Britons solve these problems
Continuous monitoring to identify and fix issues before your customers even knew they existed
A filtering system that identifies unwanted activity and blocks it at source
We  assess every software update to determine when and whether to implement it
Safe form filling without the need for ugly and confusing Captcha challenges
High tech tune ups to keep your website running smoothly
Proactive tests to make sure all links still work
We maximise website availability
Trust. If visitors don't trust your website, how will they trust your business?
""We continue to use Roman Britons for our website maintenance. I have been amazed and fascinated at the attempts by people from all over the world to illegally – and more importantly unsuccessfully – log into the admin area of our site. We get monthly reports that explain in layman's terms what is going on and why"
Bill Purvis
MD, Rock Haulage
Protect. Perform. Peace of mind.
VBGarage Doors – From disaster to delight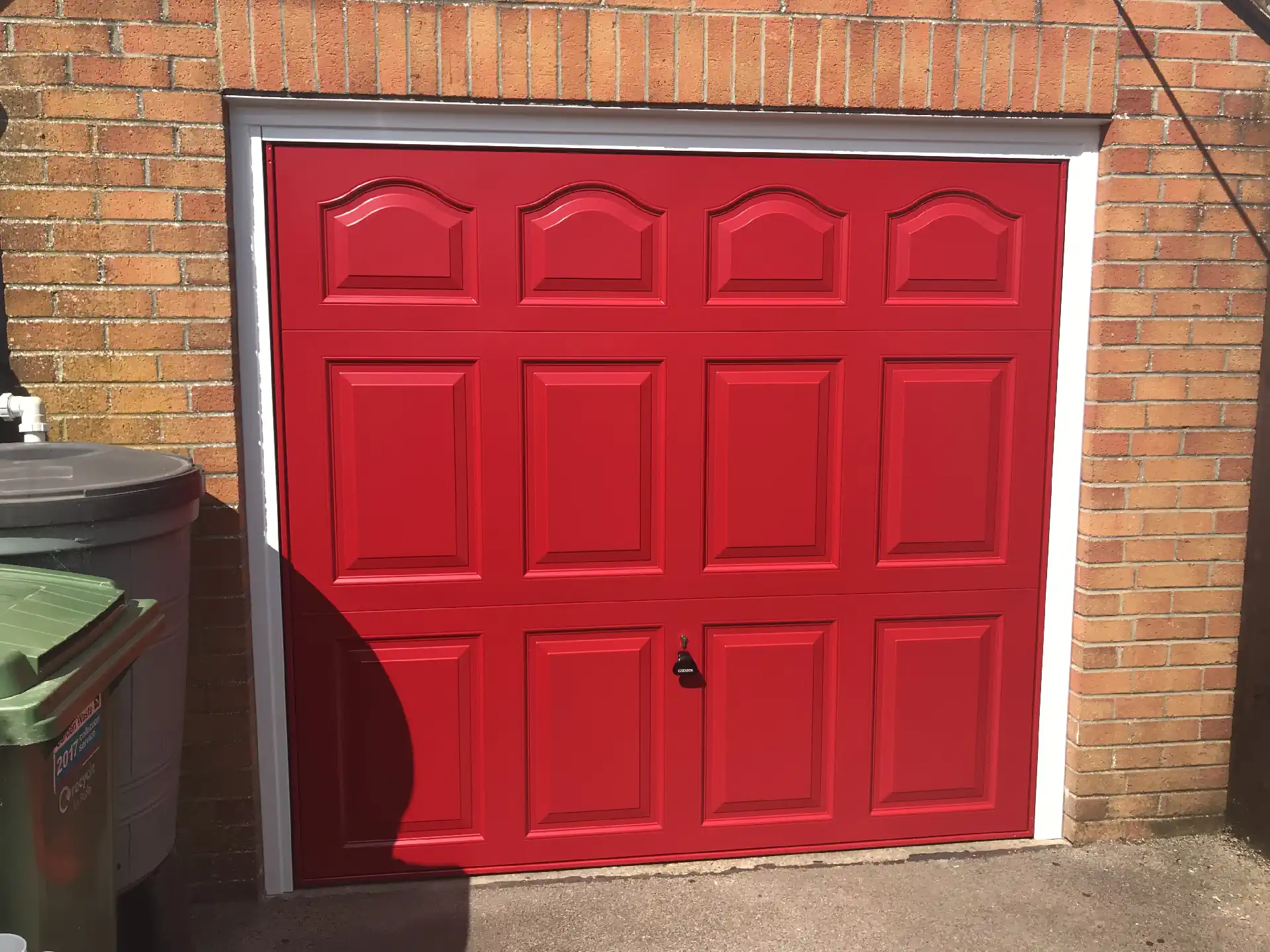 The day it all went wrong
Vinny has a business supplying, fitting and repairing garage doors. He is rightly proud of his company's reputation for customer service and reliability.
So he was shocked to get a call from a potential customer asking if he was still in business. "Of course" he said "Why do you ask?"  Because, came the reply, your website has disappeared!
Before he had a chance to check his mobile lit up again. "Vinny, mate, your website's gone" .
Vinny checked his email and there was an email from his hosting provider, saying they had taken his website down because it had a virus and they needed to protect other sites.
He rang his web developer, only to find that it wasn't just his website that had disappeared. His developer was nowhere to be seen either!
He had seen our company name on the bottom of a customer's website so he rang and explained, asking if we could help.
Customers concerned about the health of the business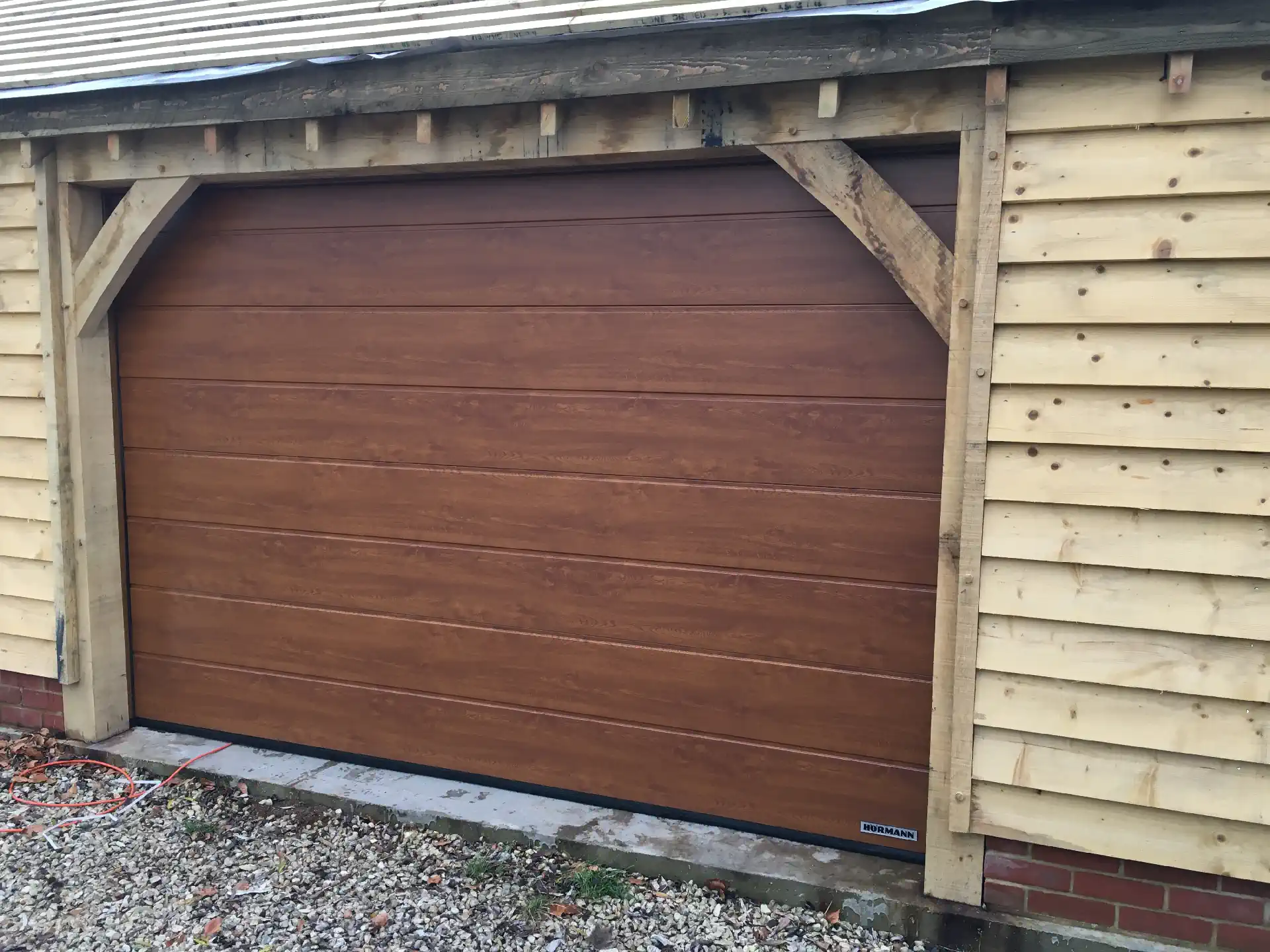 Roman Britons to the rescue!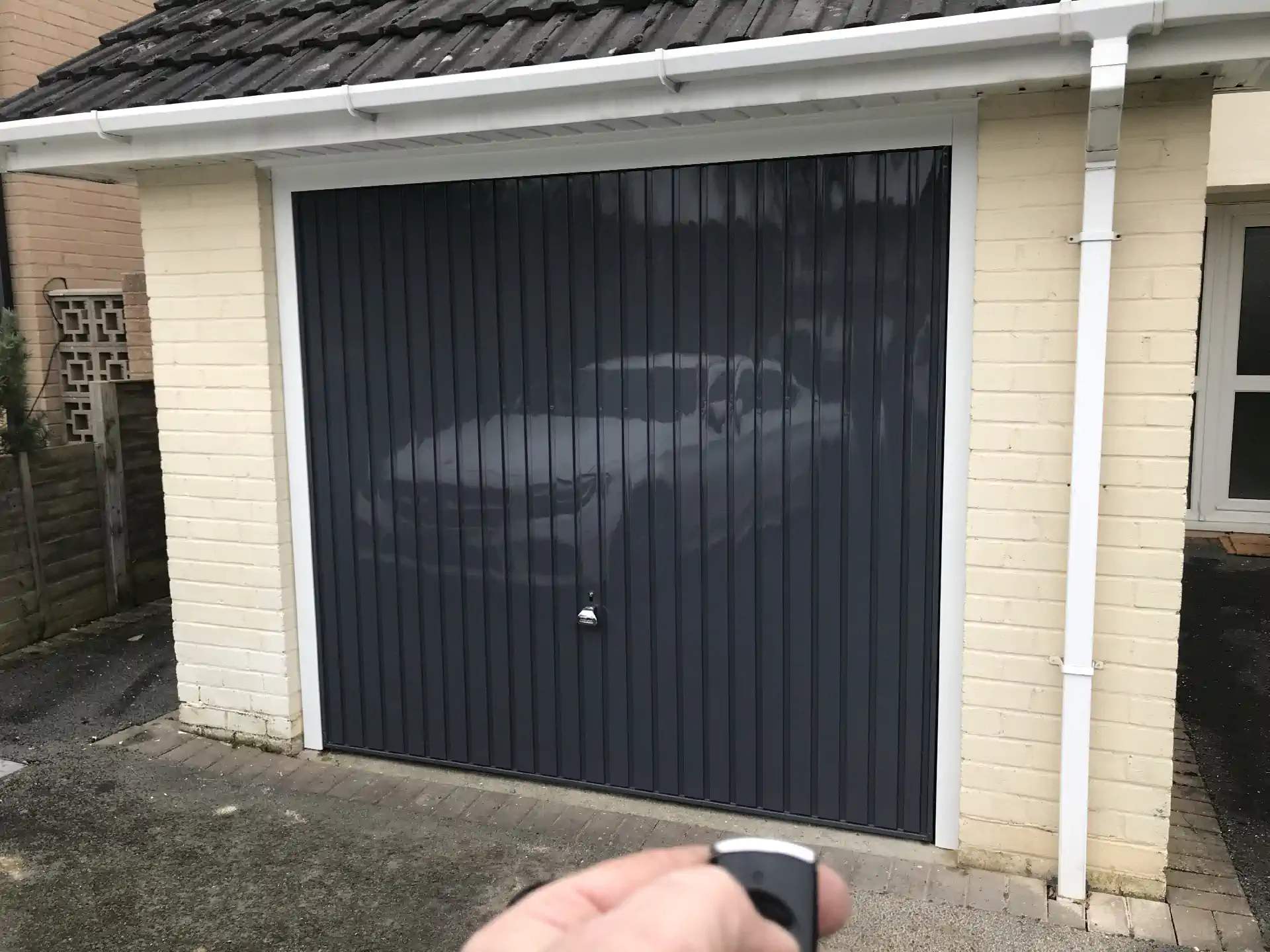 Happy customers all round
Martin handled this job himself and working through the evening was able to clean the website and negotiate with the hosting company on Vinny's behalf to have it brought back online. He then put in place various measures to make sure the hack could not re-occur. 
 Vinny was so delighted with the service he received – not only the speed and quality of the work done, but the fact that everything was clearly explained to him, that a few months later, he decided to have a new website.
One year on, with his technical maintenance plan in place, Vinny hasn't had a single problem since.
Are you surprised to know ?
What was so interesting is that even though Vinny does not sell directly on his website, and most of his work came from referrals, he quickly realised that without a trustworthy website he stood to lose thousands of pounds of business.
A recent report suggests that 80% of potential customers check out your website nowadays before they make a purchase decision – and that's for a brick and mortar business, not an online shop.
VBGarage Doors recommend Roman Britons.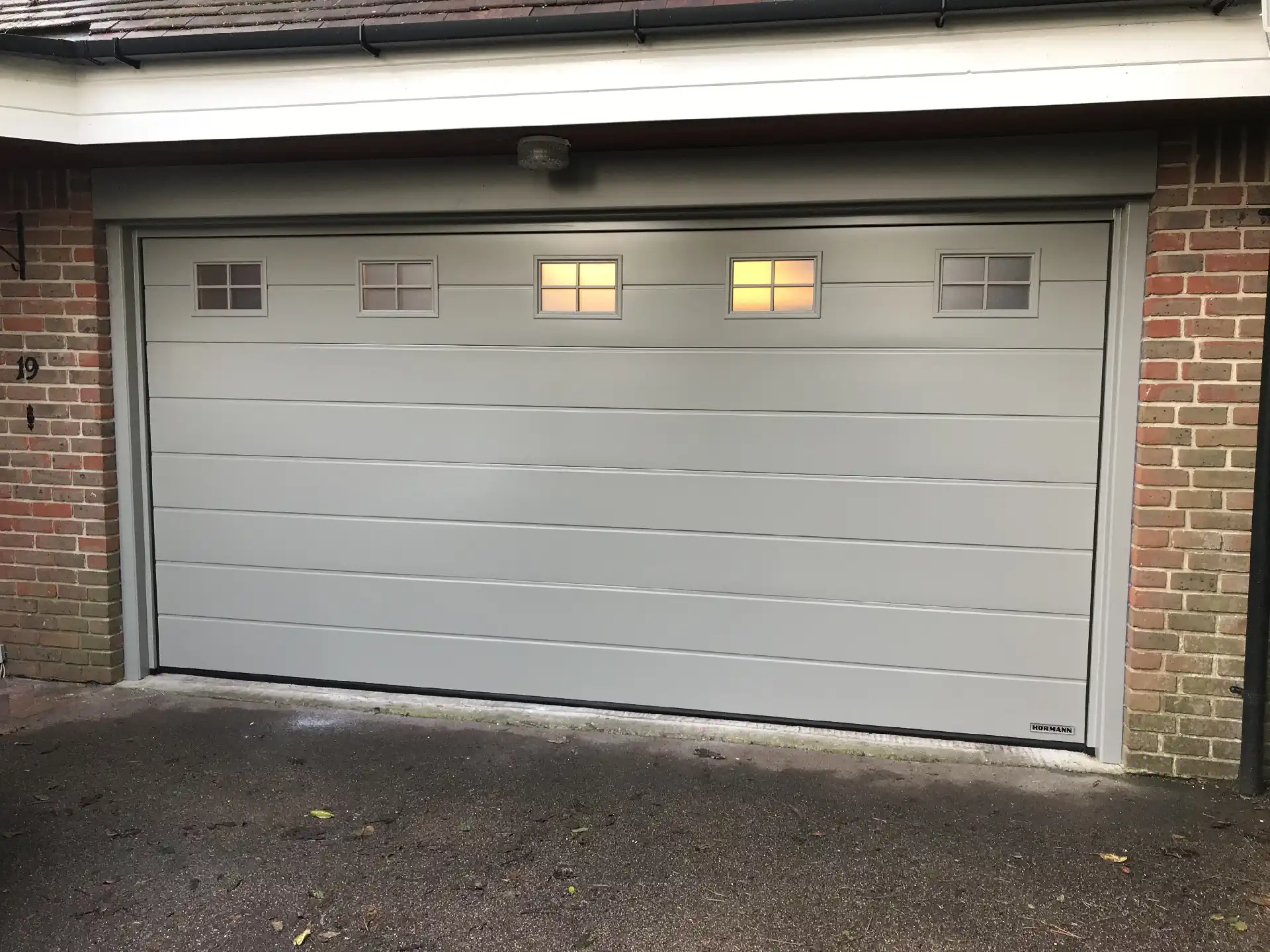 Is your website being used to attack other websites?
Is your website being used to illegally mine crypto currency?
(and probably running so slowly that you're losing all your visitors)
Is your firewall properly configured and regularly updated?
Are you the reason your customers are getting hacked, spammed, blackmailed?
Is your website purring like a panther or stuck like a slug?
Do you have plenty of free time to continuously prevent the above?
If you have plenty of spare time
We will give you all the technical access details you need to keep on top of this yourself
But if you'd rather be productive working on your business
Relax, let us take care of it all for you, and join our super satisfied careplan clients.
Our website technical maintenance care plans
Professional
monthly starting at
Premium hosting

Regular backups

Firewall (keep known bad guys out)

Spam protection

Regular malware scans

Constant availability monitoring

WordPress updated at the best time

Themes updated at the best time

Plugins updated at the best time

Monthly report

**BONUS**

SSL certificate included  Get the lock icon in your browser and an address with https:// meaning visitors know your website is secure
Executive
monthly starting at
Everything in our Professional Plan

£95 worth of labour to do minor jobs (e.g. publish a blogpost, change a picture)

**BONUS**

1 hour of email or zoom support
Elite
monthly starting at
Everything in our Professional Plan

£325 worth of labour

Additional hours at 20% discount to standard rate

**BONUS**

1 hour of digital strategy
"Buddy
You saved me. And I learned so much. I have nothing but love for you.
And I love my new website. My new email. My new estimates documents.
Business has never been better. You diamond!"
Vinny, Business Owner
Are there any set up or cancellation fees?
No.
You can leave whenever you want and then re-join.
What if I decide not to take the plan?
The plan is not mandatory, so you can choose not to take it, although if you don't have a Plan B in mind you are, unfortunately, asking for trouble. Here are some of the risks:
Your site will not be optimised, which will over time lead to slower loading times which in turn leads to a loss of Google ranking and therefore less customers.
The number one cause of successful hacks is out of date WordPress, or theme or plugins. These things need updating every single month and they need updating in a structured way. You can't just put everything on auto update and expect it all to work. You absolutely can't ignore updating and hope for the best.
It's a really. really good idea to have regular backups, and for a copy of those backups to be kept in a totally different place to your actual site.
We are in your corner. When you need us, we'll be there and if we are looking after your site on a daily basis we are much more likely to be able to sort out issues quickly. In fact, most of the time, we sort issues before you and your customers even knew they existed!
What if I pass on the plan and my website gets hacked?
We will work with the hosting company to get a clean copy of your site back online. The time taken to do this can vary wildly from incident to incident and we'll give you our best estimate as soon as we are able. You are likely looking at somewhere above £300.
Once it's back up, we'd recommend joining the plan to prevent further attacks. In the "real" world a burgled property is statistically more likely to be hit again than an unburgled property and we want to guard against that in the online world too.
What if my website gets hacked whilst on the plan?
Well, so far so good, it's not happened yet. But we can't guarantee it won't. Huge corporations, governments even, get hacked and they pour millions into trying to prevent it. What we can say is it is far less likely on the plan than off it and that prevention is a better investment than the cost of cure.
If it does happen, we'll work with the hosting provider to return your site to a clean copy.
Do bonuses rollover?
No, they are in-month perks.
How quickly do you do any included minor jobs?
We give priority to customers on our plans – as well as doing extra work at a discount. You should normally expect small jobs to be completed within the week and usually faster than that. Our record is within 10 minutes!
What if I have more questions?
Please use our contact page and we'll be happy to answer anything you need to know 🙂