the brief
Charlotte Thornton is a coach, specialising in helping actors fulfil their potential.
Charlotte already had a website, but she felt it looked outdated and was extremely text heavy.
In addition, with the top menus having further dropdown menu items, plus all the side menu options, visitors were overwhelmed.
She wanted a fresher look, with information presented in a more digestible format.
Even at the proposal stage I fell in love with the website design Martin had created for me, based on our phone call. He totally captured what I wanted to create for my business.
From there, working with Martin was easy, straight forward and enjoyable. Everything fell into place and Martin went to great lengths to deal with the changes I wanted.
Roman Britons was recommended to me and I wouldn't hesitate to recommend to anyone else. The service was excellent, good value and I am thrilled with the result.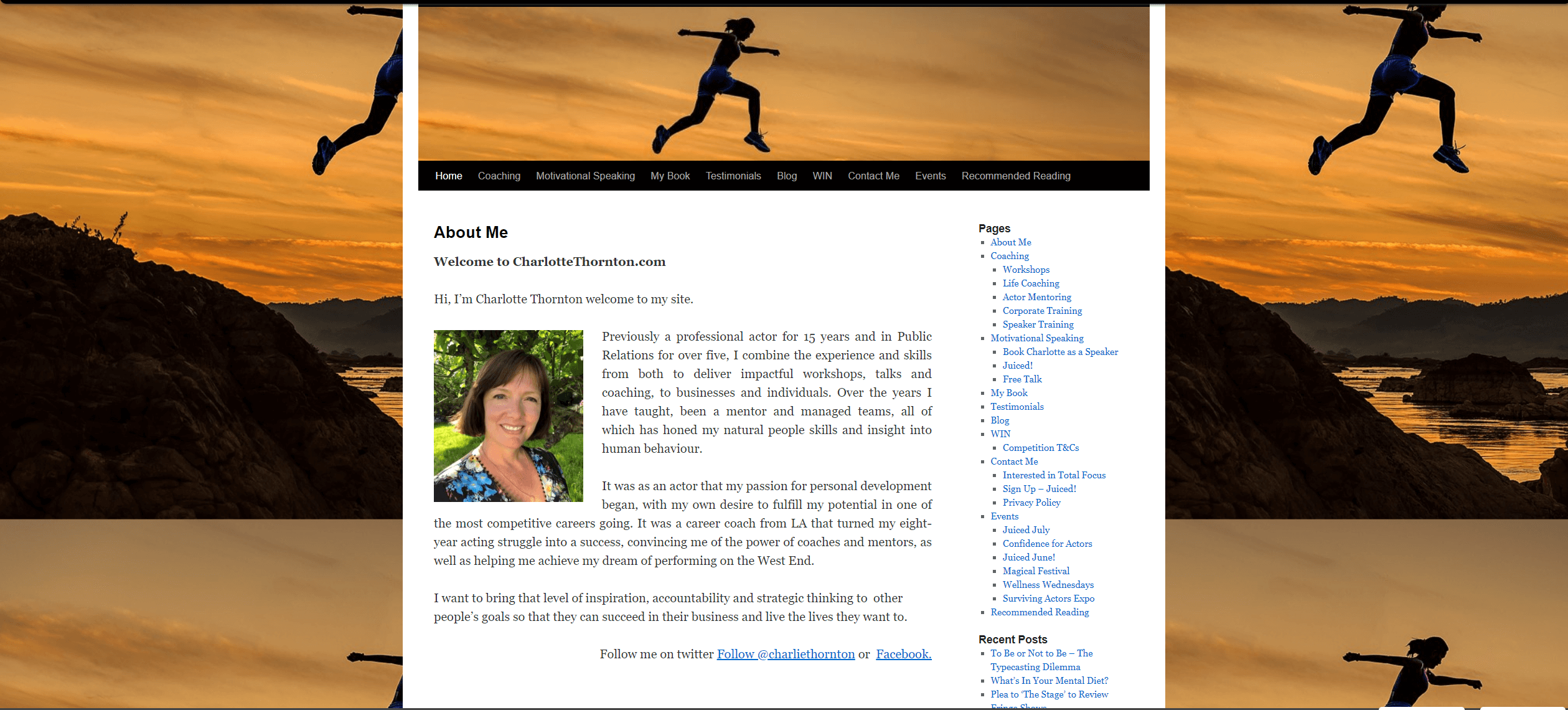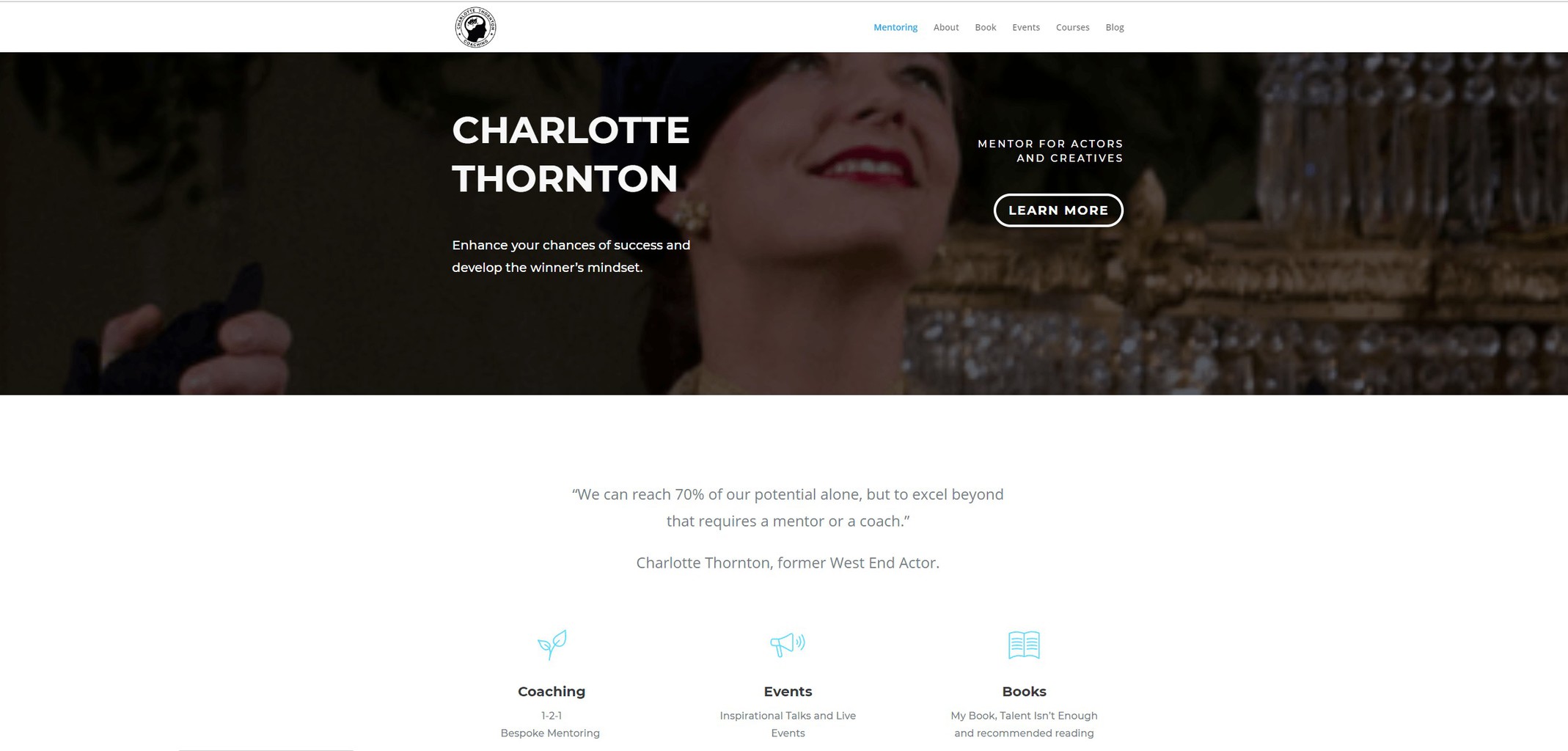 How We Helped
After a phone call to establish the personality of the website Charlotte was looking for, I mocked up an example homepage.
Charlotte quickly approved the design and from there being able to see each page as it came together made it easy for Charlotte to identify any changes she desired.
Charlotte's website gives clear information to her visitors and allows them to download free gifts, buy her book and book her training events.
Charlotte was quick to respond, provided content when needed to the specifications requested, clear and reasonable in what she wanted and paid on time.  An ideal client!